On today's episode I'm joined by Nicole Akers who shares her incredible story about the impact of having a family member with extreme food allergies, and the effect it had on her family.
"Some people think kids can eat whatever they want… but food matters in such a way that changes their behaviour."
About Nicole Akers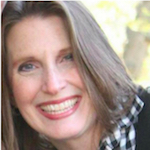 Nicole is a Health Advocate and mom of 2 who studies food, and general wellness. It's her mission to help you live a healthier life by learning about the dangers in the food you feed your family. Whether it's meal prep or creative exercise without setting foot in the gym, you don't want to miss her tips.
Her Recipe
Nicole's breakfast cereal is Muesli. Here's how she makes it in under five minutes with her 5-year old assistant:
On the rare occasion the kids make it to the kitchen first they can dispense their own cereal and you don't have to worry about what they are consuming. A portion size 1/2 to 1 cup. Add some milk or yogurt and breakfast is served.  Get a copy of the full recipe on Week by Week »
You can find more of Nicole's recipes in her latest cook book: Healthy Easy Yummy »
Want more details?
Nicole mentioned Kirk Martin's Celebrate Calm program.
I do not have any experience or affiliation for Kirk Martin or his program(s). 
If you have questions, you can find Nicole on social media a few different ways (below), and her website is We Talk Healthy.
Pinterest: akersmomma
Twitter: @NicoleAkers10
LinkedIn
Facebook group: We Talk Healthy
Medium: @nicolesincredible
Instagram: @nicoleakers